Lauri Jones Pastrone, founder and CEO
Lauri Jones Pastrone founded Peace by Piece International (PbPI) in 2017 to create bridges between corporations and underserved communities. Every day, she is inspired to see how companies' gifting choices shift the direction of people's lives – especially women who have been homeless, incarcerated, trafficked, or abused. She believes that every act of gifting can and should be a way to help lift up individuals who deserve a second chance.
Prior to founding PbPI, Pastrone created and co-produced The SHARE Cookbook, published in 2012 by Kyle Books. Selling over 65,000 copies globally, the book focuses on the work of Women for Women International, a one-year sponsorship program that helps women survivors of war and conflict to become self-reliant. Artists, chefs, and humanitarians including Paul McCartney, Nelson Mandela, Annie Lennox, and Emma Thompson contributed recipes, and Meryl Streep wrote the foreword.
Pastrone spent nearly two decades in data and media intelligence with executive positions at International Data Corporation and PressChoice of London. She is a graduate of the Middlebury Institute of International Studies in Monterey, California with a BS in international economics. She also attended Pontifícia Universidade Católica in Rio de Janeiro and speaks Portuguese fluently. Pastrone lives in Los Gatos, California, with her husband Paul.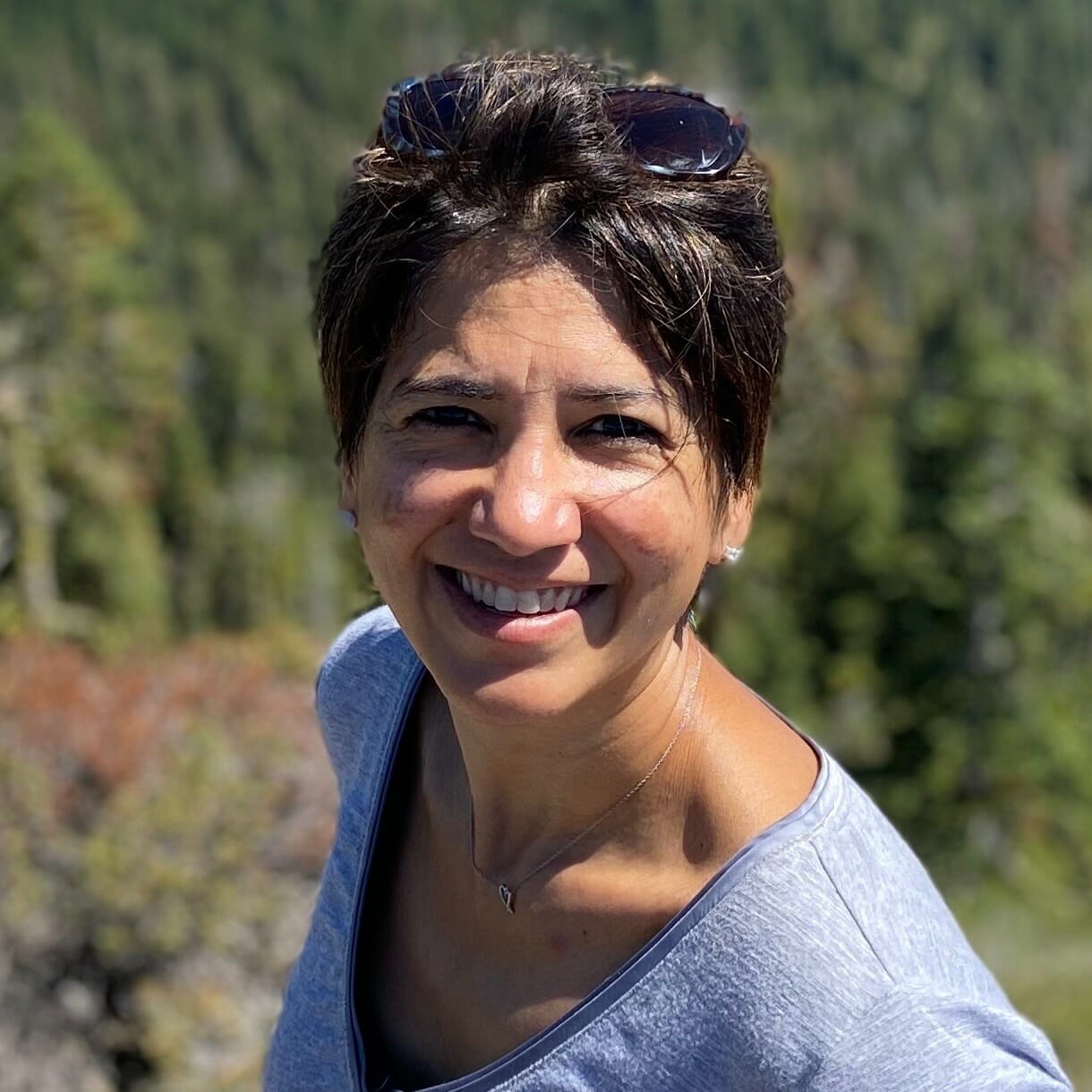 Deborah Johnson, COO
Deborah Johnson strives to effect positive social change through education, community action, and social enterprise. Having worked for over 15 years in science education and molecular biology research and 10 years in volunteer community building, she applies scientific thinking, strong relationship skills, and a multicultural approach to organizing people and information around clear and common goals.
Johnson earned her BS from the University of Warwick (UK), PGCE from the University of Southampton (UK), and MS and Ph.D. from Virginia Tech. At Peace By Piece International, she passionately applies her skills to empower underserved communities through partnerships with corporate clients.
Robin Selden, CMO
For over three decades, Robin Selden has successfully worked in executive management and marketing throughout the tech industry, including executive positions at Avast, NETGEAR, Dolby, Logitech, and Adaptec. With a passion for supporting women, Selden serves on the board of directors of The Julian Center and is a business advisor and guest lecturer at Santa Clara University's Leavey School of Business.
Selden has received the Silicon Valley TWIN award honoring women executives and was named one of Silicon Valley Business Journal's "Top Women in Business" in 2003.  She earned her BS with honors from California Polytechnic State University and her MBA from Santa Clara University.
Nancy Nunziati, chief strategy officer
A senior marketing professional with extensive experience in technology, Nancy Nunziati is known by a San Francisco-based ad agency as the "client whisperer." Nunziati says advising Peace by Piece International is special to her because of her passion for helping women around the world and her desire to care for and sustain our planet.
Prior to the formation of her consulting company, Nunziati held VP of marketing positions at cybersecurity and robotics companies and consulted for both startups and multi-billion-dollar corporations with a focus on corporate brand strategy, breakthrough advertising campaigns, and customer acquisition and retention.
With a degree from UC Berkeley, Nunziati has been featured with Andrea Smith on Living in Digital Times's "Mommy TV," and Robots on the Runway. She helped produce TEDxSandHillRdWomen's "Women Rising."
Sarah Johnston, CFO
Sarah Johnston brings over 25 years of experience in accounting and finance, including past roles as a financial analyst at a publicly traded company and a CPA providing tax and audit services. Today as an independent financial consultant, she provides accounting services, audit support, cash flow management, budgeting, financial reporting, and tax compliance to small businesses and nonprofits.
Johnston is passionate about sustainability, environmental issues, and the power of vocational training to transform lives. She volunteers locally as a community activist regarding wildfire issues and globally as the volunteer bookkeeper for International Veterinary Outreach. She earned her bachelor's degree in mathematics from Pomona College and her master's degree in accounting from San Jose State University.
Molly Coyne, client development manager
Molly has a rich background in event sponsorship sales, college preparatory education, academic publishing, and fundraising & development. Her passion lies in building and cultivating meaningful relationships, which she believes is the cornerstone of her success. Throughout her career, Coyne has devoted much of her time and expertise toward empowering women and sharing their stories, emphasizing the deep belief that we are all fundamentally more alike than different.
Molly earned her BA from the University of Idaho and her MAT from the University of Portland. With an unwavering commitment to fostering connections and promoting shared humanity, Coyne believes wholeheartedly in the new beginnings provided by the Peace by Piece International community and its partners.
Courtney Bonin, head of program management
Courtney Bonin joined PbPI after spending over a decade as a relationship and project manager in the pharmaceutical and biotech industry. In that role, she led a team to ensure the accurate and timely delivery of custom clinical research software while maintaining a high level of customer satisfaction.
Bonin passionately uses her skills to promote sustainability and help underserved communities, especially women and children. Drawing on her nonprofit experience teaching healthy lifestyle habits to low-income students, she now volunteers as a mentor at local schools. Bonin earned her BS in nutrition and food sciences from California State University, Chico.
Alena Jarrett, social media manager
Alena Jarrett joined Peace by Piece International because of its simple but strong mission to make corporate gifting a socially responsible act. Through social media, she tells the stories and shares the skills of PbPI artisans with others.
Jarrett recently completed her BA in contemporary media cultures at the University of Arts London. Having worked for California Ocean Alliance and UK marketing agencies The Tree and Wordsmith Digital, Jarrett believes that companies should set an example for employees and stakeholders through their gifting. She is passionate about being environmentally conscious and deeply appreciates how many of PbPI's partners repurpose discarded materials and fund the cleanup of pollution.
Farah Hasnie, graphic design manager
A multidisciplinary designer with over 10 years of experience in brand identity, publication, packaging, and information design, Farah Hasnie has successfully led a business that empowers women in the workplace. She has worked as a lead creative designer for many notable nonprofit organizations. Hasnie believes in living life with a greater purpose, which is why she loves working with Peace by Piece International. She studied graphic design and print media technology at the University of Houston, where she received her BA with honors.
Bryce Clark, digital marketing and customer experience manager
Bryce Clark joined Peace by Piece International as an intern during her Master of Business Administration program at University of Central Florida in Summer 2023. After graduating with her MBA, Bryce transitioned into a website manager role, allowing her to hone her skills at digital and product marketing by building and crafting product and partner information.
Bryce's values align with Peace by Piece International's values of social and environmental consciousness, empowering women, and giving back to underserved communities. She is also passionate about corporate gifting being socially responsible and intentional.
Morgan Olsen, advisor
Olsen is a leadership team development consultant and facilitator who is passionate about unlocking leadership potential to create positive social change.
She has over 10 years of experience achieving peak performance through a blend of facilitating, catalyzing connections, and encouraging continuous growth. Olsen spent eight years at Peak Teams, Inc. (now the AIP Group) as a lead facilitator, director of clients, and general manager. She guided the success and growth of the business while developing and sustaining partnerships with clients.
In addition to Peace by Piece International, Olsen advises Resonate Workshops. She has worked with social ventures to increase their impact and sustainability, serving as interim COO at Peace by Peace, building capacity through creating train-the-trainer programs for Resonate Workshops in East Africa, and improving the recruiting and vetting of fellows at Kiva.org. From 2004 to 2014, she served on and led the board at Girls for a Change. Olsen earned her BA in management communications from Point Loma Nazarene University in San Diego.
Veronica Go, advisor
Growing up in the Philippines with parents actively engaged in community service through organizations like Shriner's Children and women's youth foundations, Veronica Go developed a deep commitment to social causes. She continues to champion a foundation dedicated to rescuing young girls from online exploitation and human trafficking.
By joining PbPI, Veronica seizes the opportunity to amplify the profound impact we can collectively have on women, mothers, and families worldwide, by purchasing socially responsible products made by PbPI's partners.
Veronica Go's professional journey includes holding leadership roles in customer and marketing operations within tech organizations, with a strong focus towards placing the customer's voice at the heart of go-to-market strategies and product design thinking. Veronica holds a Bachelor of Science degree from Ateneo de Manila University and a Master of Science in Management of Technology from MIT Sloan.