Since 1993, Women for Women International (WfWI) has helped more than 478,000 marginalized women in countries affected by war and conflict. They serve women in 8 countries and in refugee communities, offering support, tools, and access to life-changing skills to move from crisis and poverty to stability and economic self-sufficiency.
Women for Women International - Kosovo
Women in Kosovo struggle for economic and social equality in a patriarchal society that offers limited job opportunities. During the Kosovo War in 1999, an estimated 20,000 Kosovar women were subjected to systematic rape. In the years following, rates of sexual assault, domestic violence, and sex trafficking have remained high.
Since 1999, Women for Women International – Kosovo has served more than 33,000 women through their yearlong program.
Peace by Piece is proud to work with graduates of WfWI's program in Kosovo. There we contract with accomplished seamstresses and embroiderers who make our covered journal covers and other custom business accessories you can find on our Event & Employee gifts page.
Women for Women International Rwanda - Women's Opportunity Center (WOC)
Contributing to the Rwandan government's Vision 2020 and Economic Development and Poverty Reduction Strategy, the Women's Opportunity Center integrates economic transformation, rural development and productivity as a space of learning and renewal for thousands of WfWI program graduates, participants, and community members in the Kayonza area of Rwanda.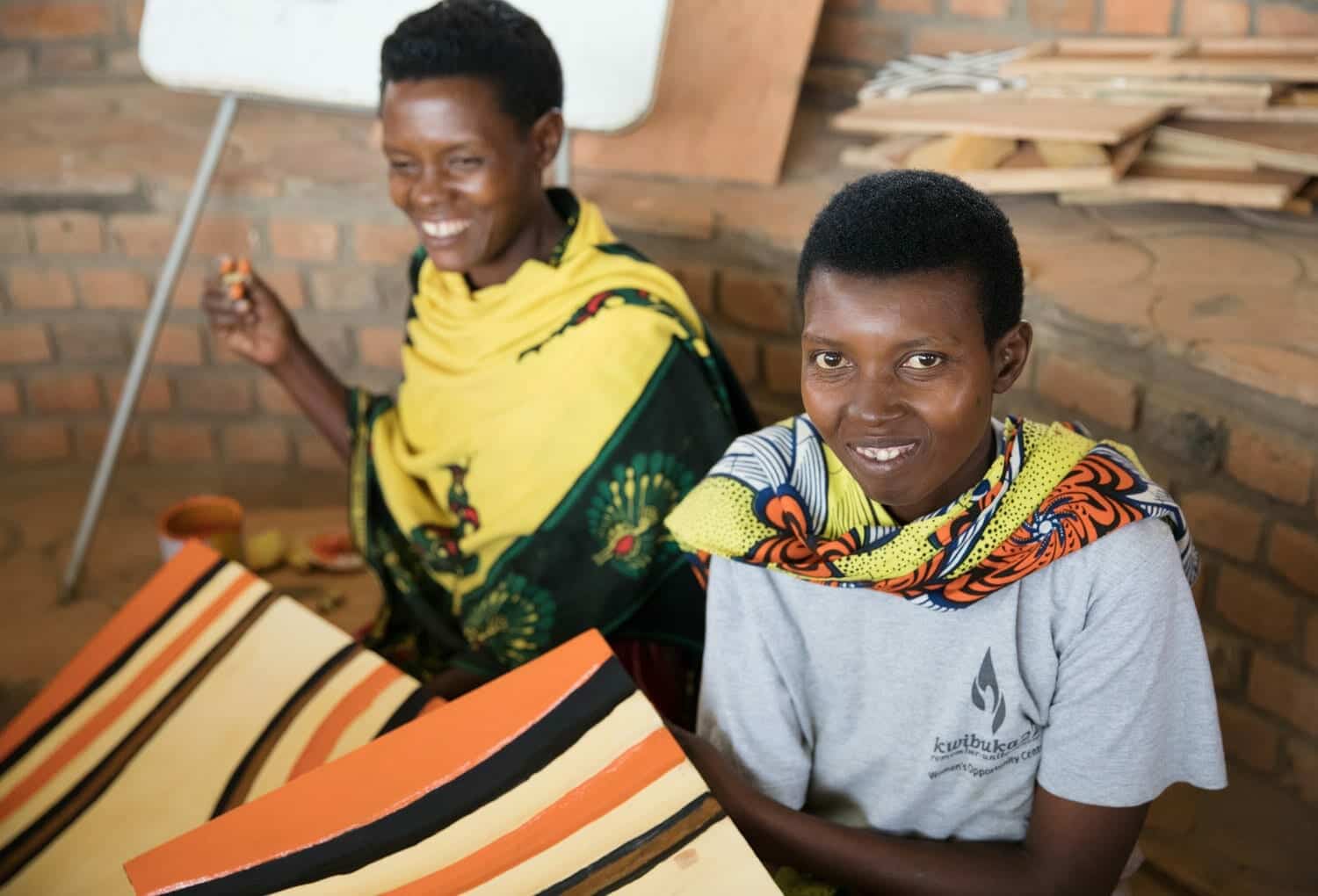 The WOC also functions as a training and service hub for women's entrepreneurship and innovation. Services include business mentoring, access to financial services and markets, cooperatives, and agri-business support.
Photos via (top to bottom): Photo via Women for Women International; Photo via Women for Women International; Photo by Preveza Gashi via Women for Women International; Photo by Preveza Gashi via Women for Women International; Photo via Lauri Jones Pastrone; Photo via Women for Women International; Photo via Women for Women International