Prosperity Candle creates candles for a good cause: supporting refugees. This social enterprise empowers women who handmake beautifully crafted candles as they build a brighter future for themselves and their families in Massachusetts.
The candles use all-natural soy and coconut waxes with premium fragrances infused with essential oils. The high-quality vessels can be easily refilled or repurposed for a lifetime of enjoyment.
Prosperity Candle is a Certified B Corporation.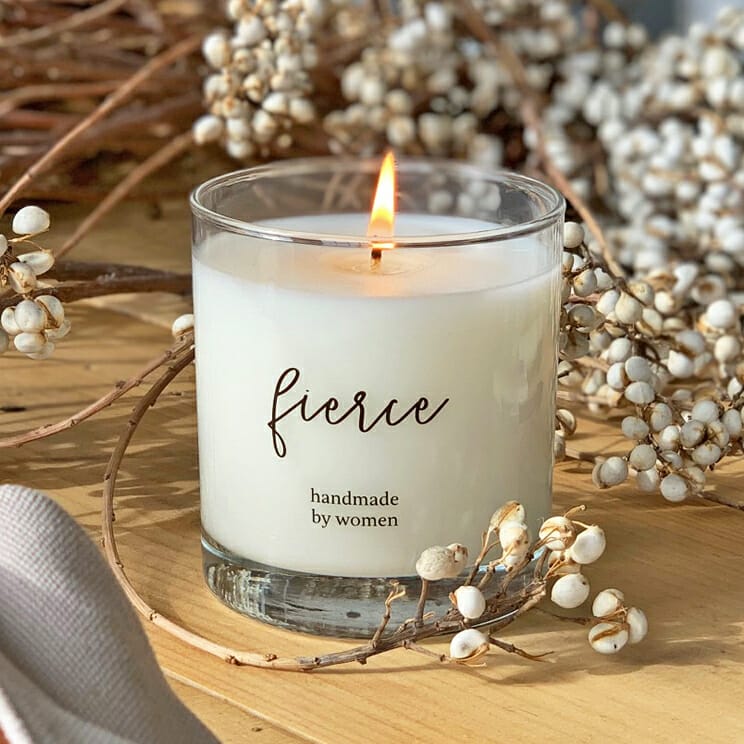 Born in a small village in the Congo, Nyota was only 6 when her family was forced to flee their home to escape the violence of war. She has few memories of that time; she only knows that she lost loved ones.
After 16 years in a refugee camp in Burundi, Nyota and her family became eligible to relocate to the United States. In October 2018, she earned her first paycheck, helping to support her family through candle-making.
Today, Nyota shares a home with her mother, two brothers, and three sisters. Her dream is to learn English so that she can grow alongside her family and thrive.
Shop candles for a good cause