Some of our most popular holiday items are our handmade ornaments. It's not just because they're beautifully made and have a playful and festive spirit. It's because these are ornaments that make a difference in the world.
This holiday season, give corporate gifts that have a meaningful impact. Here are just a few ways how.
Give ornaments that make a difference in the world
Ornaments that make a difference for refugee women in Iraq
Delvin brews Arabic coffee so well that it's become family lore — her husband says it won him over before they were married. She is skilled at hand sewing, a craft that requires precision and focus in order to make tiny, even stitches.
But rather than the warm home in Syria where she envisioned raising her five children, Delvin lives in a refugee camp in northern Iraq.
Having lasted longer than the first or second world wars, Syria's civil war has taken at least 350,000 lives and forced millions to flee their homes.
Fleeing doesn't only come at an emotional cost; it comes with a hefty price tag, too. Prior to the war, a yearslong drought killed nearly all of Syria's livestock and wiped out most of its farms.
Delvin's family debts were another burden on an already fraught situation. But it's one area where she has hope, thanks to the organization Preemptive Love.
Preemptive Love provides many forms of assistance including frontline aid and medicine. But for the Syrian refugees in Iraq, one of its main goals is to create jobs, coaching, and a safe place to work so that women can help their families flourish.
Preemptive Love's Makerspace is more than a workshop. It is a nurturing, safe environment where friends are made, stories are shared, and children play.
Delvin's wages help to pay down her family's debt. She receives training to grow her business and expand her opportunities.
The beautiful sheep ornament that we offer is made by women just like Delvin, sitting shoulder to shoulder, creating a positive future for themselves and their loved ones. Purchasing this ornament helps to fund the work of Preemptive Love — the work of "unmaking" war.
Ornaments that make a difference for marginalized women in Alabama
When she was 4 years old, Jenna dealt with the terrible heartbreak of her mother's death in a car accident. At the age of 6, her brother sexually assaulted her. At 17, Jenna was pregnant with her first child. As she tried to cope, Jenna grew dependent on opioids.
When she was 23, Jenna committed to the one-year rehab program at King's Home in Birmingham, Alabama.
King's Home comprises over 20 residential group homes that provide housing and other resources to women and children fleeing domestic abuse, homelessness, and other difficult circumstances. One of its ministry programs is Prodigal Pottery, which uplifts residents with meaningful work and job training.
"Prodigal Pottery has given me confidence in my gifts and abilities that I have never had before," Jenna says. "I am empowered to help lead other women while also having the space to work on myself, knowing that there is grace in every step of the journey. God has an amazing plan for my life – something I didn't believe until I was loved on at Prodigal Pottery."
Jenna now owns her own home and has strong relationships with her children. She leads AA meetings for other women in recovery.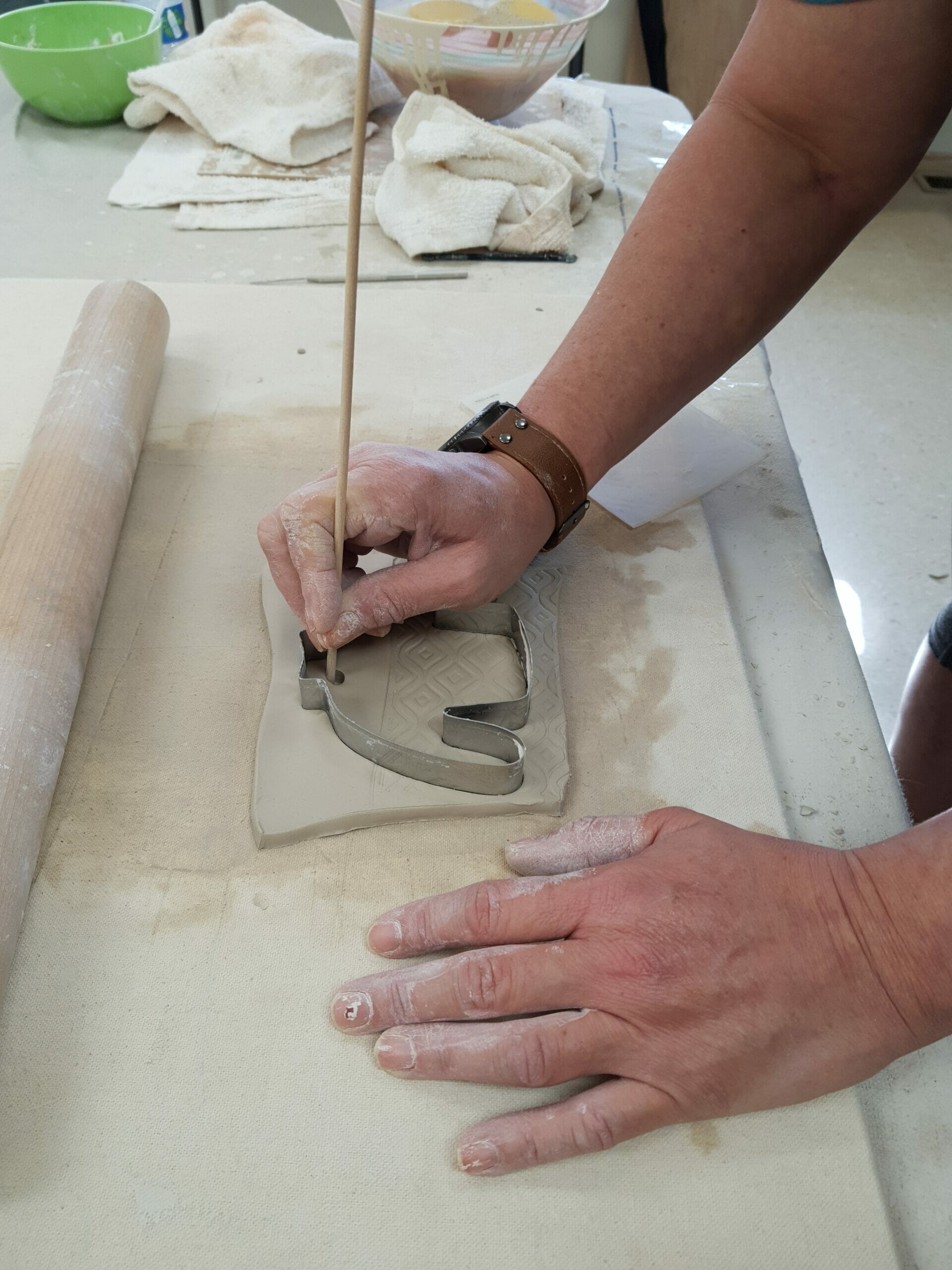 Ornaments that make a difference for families in Haiti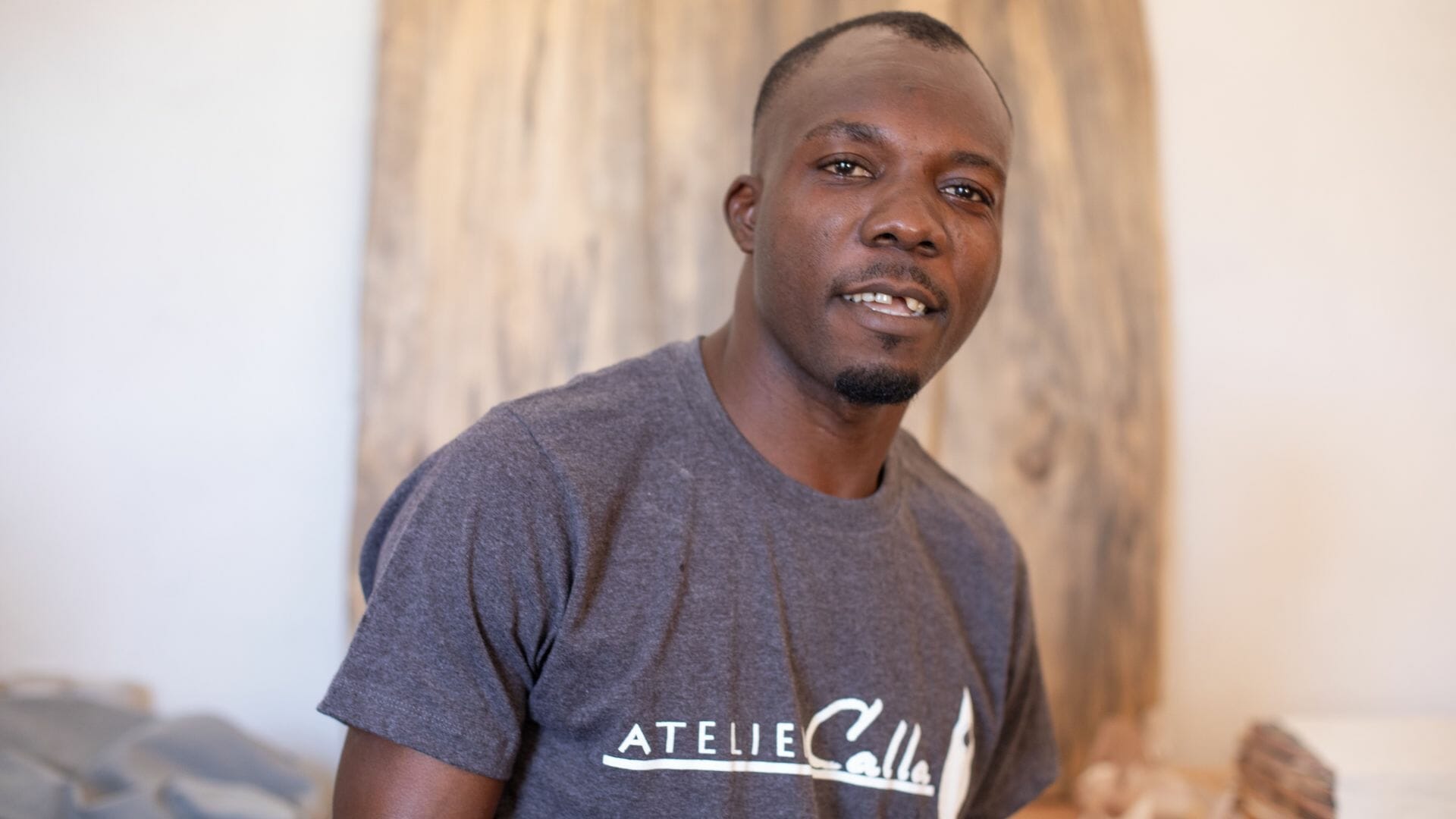 Over 20 years ago, Jonas Hazard left his hometown of Jacmel, Haiti for the capital city of Port-au-Prince. Fearing for his future and without job skills, he found work as an apprentice for a master horn artisan.
Since 2011, Jonas has been a lead artisan at Atelier Calla, a team of over 30 craftspeople who work in wood, bone, and horn to create quality home décor products. Not only does Jonas feel valued and respected, but he is also able to provide for his family and pay the necessary fees for his daughters to attend school.
Jonas is now saving to buy a home in a safer area outside of Port-au-Prince. He feels blessed to be part of this community, especially in the western hemisphere's poorest country.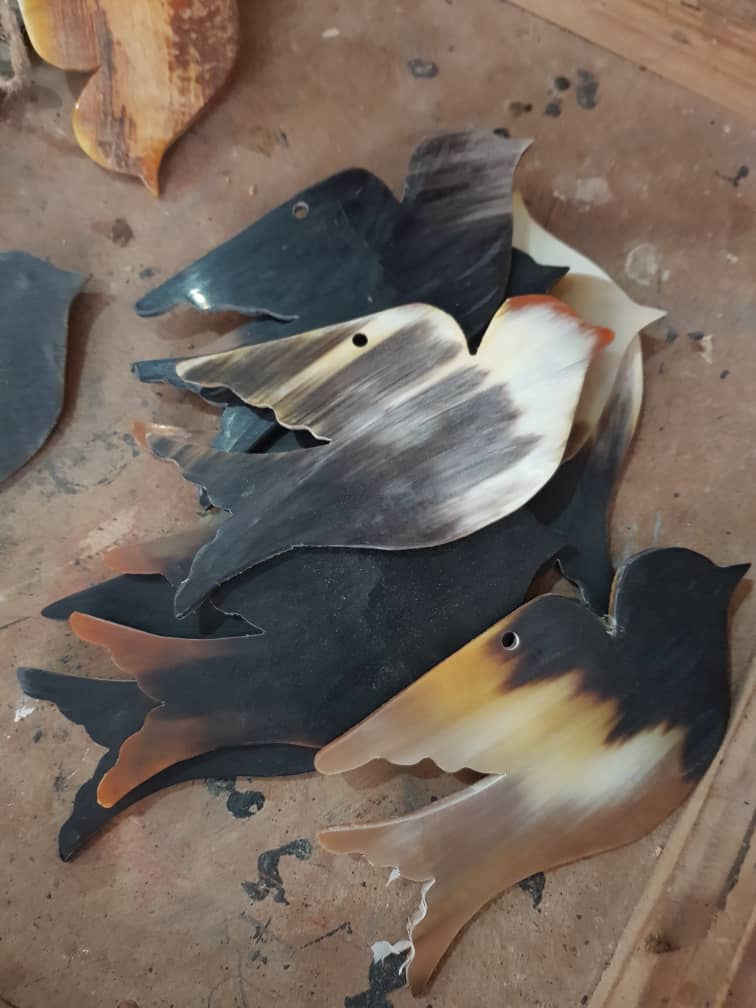 This season, give ornaments that make a difference in the world
As you choose your corporate gifts, select ornaments that not only make an impression but also make a difference.
These personal stories show that handcrafted ornaments can create connections between artisans and gift recipients. Holidays are the perfect time to give meaningful gifts to employees, clients, and others.
Reach out to Peace by Piece International (hello@pbpinternational.com) to get started.